Our Consultants
APAC relies on a central team of highly experienced people. In addition to these we have a large number of space industry experts who have skill in a wide variety of crossover disciplines within engineering, law, and banking and finance.
Our core consultancy team consists of the following individuals:
---
Kirby Ikin
Kirby Ikin is the Managing Director of Asia Pacific Aerospace Consultants (APAC), located in Sydney, Australia. He has worked in the space industry since 1987.
Prior to his role with APAC Kirby worked directly in the space insurance, risk management, and commercial space fields. For ten years he worked as a space insurance underwriter at GIO in Australia and in 1998 was appointed Managing Director of the newly created GIO Space. GIO Space was one of the largest space insurance underwriters in the world with annual premium income of over A$175m (approximately US$110m at the time).
After GIO Kirby then worked as the Director of Commercial Operations at the Asia-Pacific Space Centre (APSC). At APSC he was responsible for all aspects of its planned commercial operations with a special emphasis on risk management for the venture, which aimed to introduce the Russian Aurora launch vehicle to the commercial launch market. He also had responsibility for the preparation of the Information Memorandum to support a planned raising of $300m in funding.
Kirby has a long and varied involvement within the Australian Space Industry and has held executive positions with various space interest groups. Currently he is the Chairman of the Board of the U.S. based, worldwide National Space Society (NSS), having succeeded Apollo XI astronaut Buzz Aldrin in this position.
Kirby's professional career has seen him working in the areas of corporate advisory services, insurance and risk management, and commercial launch services. As an accounting professional in the late 1980's he instigated the formation of Ernst & Young's Space Industry Services Group in Australia. His work in this area included evaluation of opportunities to commercialise space research and provision of strategic advice to large United States aerospace corporations.
He served as a member of the Australian Government's 'International Space Advisory Group', which advised the Prime Minister's office on space policy and industry development through 2004. He also serves on the Board of Advisors of several commercial space concerns and Board of Trustees for the Argos Foundation (USA). He has previously served on the Board of Directors of several space companies.
Through the National Space Society of Australia, Kirby instigated the establishment of the 'Australian Space Industry Chamber of Commerce' (ASICC), which meets regularly to discuss business, legal and commercial space related issues. He continues to serve as its Chairman as he has done since its foundation in 1992.
In his capacity with the National Space Society Kirby has been Chairman of the Australian Space Development Conference series since its inception in 1990.
In 2000 Kirby was selected as a member of the World Technology Network and acts as a judge for the Space category of the World Technology Awards.
In 1990 he was appointed to the NSW State Government Task Force on Aerospace, Space, and Defence Industry Development.
Kirby's professional qualifications include a Bachelor of Law degree and Bachelor of Commerce degree (in accounting and financial management) from the University of New South Wales.
In 1999 he was the recipient of the Australian Space Pioneer Award.
Please feel free to use our on-line enquiry form to contact Kirby Ikin.
---
Bill Barrett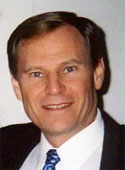 Bill Barrett has over 25 years experience in the Space and Telecommunications industries. Prior to joining APAC he held senior positions in commercial management, marketing, business development and technical management for Hughes Space and Communications (now Boeing Satellite Systems) in Los Angeles and with OTC and Telstra in Australia with extensive experience in Asia. He has direct experience in all major elements of the space industry including satellite manufacture, ground stations, launch vehicles, satellite insurance, communication services via satellites and space policy and law.
Bill spent 5 years with Hughes in design engineering, project management and customer liaison roles for telecommunications satellites. He then spent 10 years at OTC (Australia's international telco) and Telstra in roles covering most aspects of telecommunications. At OTC his roles included commercial and marketing management of all international leased lines from Australia via satellite and undersea cables and management of Customer Premise Equipment and communications services contracts for corporate clients throughout Asia. He led the bid team to win the INTELSAT Satellite Tracking Ground Station facility and managed the INTELSAT facility, the ESA satellite tracking facility in Perth and contracts with NASA.
After the merger of OTC into Telstra, Bill became Business Manager, Asia-Pacific responsible for developing new telecommunications businesses for Telstra throughout Asia. He established new Intelligent Network businesses in the Philippines, Indonesia and Malaysia and won major network contracts in Hong Kong. He managed international strategy, performance improvement and regulatory issues (including interconnect) for Telstra's $500 million p.a. Intelligent Networks (IN) based Card Services & Payphones Product Portfolio including development of Internet based information services distributed through Internet Payphones.
Bill has strong Finance industry experience as a Director of the Telstra Credit Union and in corporate marketing roles at Telstra developing products with Visa and Asian banks. As Director, Technical and Business Management for GIO Space, one of the largest space insurance underwriters, he managed the risk evaluation of commercial satellites and launch vehicles. As General Manager, Commercial Operations for the Asia Pacific Space Centre, a start-up company developing the Russian Aurora rocket and launch site on Christmas Island, he developed the Information Memorandum with investment banks and led Australian based investor presentations.
Bill has extensive experience in space policy issues. During 1998 he led the industry lobby effort on the Australian Space Activities Bill and secured major changes before its passage into law. He served in the official Australian Delegation at the 3rd United Nations Conference on Outer Space (UNISPACE III) in 1999 as an expert advisor on commercial space matters. He was a member of Senator Chapman's Space Policy Advisory Group and is Deputy Chairman of the Australian Space Industry Chamber of Commerce (ASICC).
Bill has a Bachelor of Science Degree in Electrical Engineering and a Bachelor of Arts Degree in History from the University of Notre Dame (Indiana, USA) and Post-Graduate studies in Electrical Engineering and Physics at the Federal Polytechnic Institute in Zurich, Switzerland as a Rotary International Graduate Fellow.
Please feel free to use our on-line enquiry form to contact Bill Barrett.
Telephone:
+61 2 9988 0252
Facsimile:
+61 2 9988 0262
1 Tregenna Close
St Ives NSW 2075
AUSTRALIA